AlphaPOS can only accept single currency price listing but for payment we accept multi-currency (If you would like to setup a currency for payment you can follow the link here: Payment Type Setup)
Currency symbol and format should be set up in Windows Control Panel.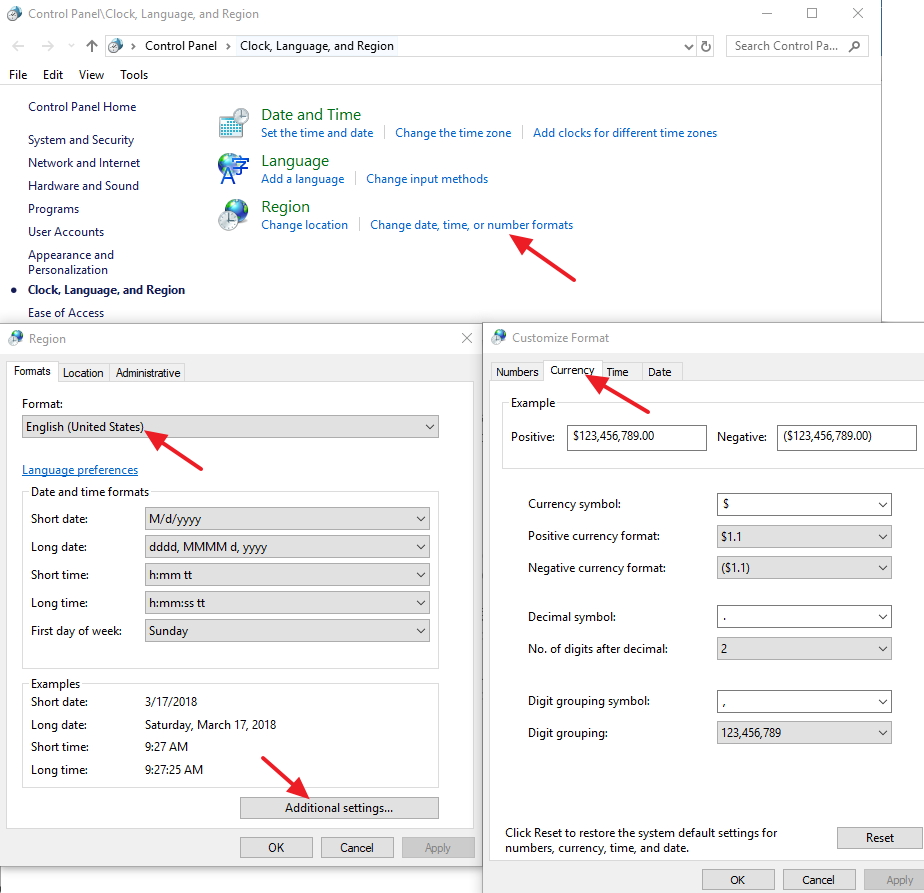 You can use store attribute to overwrite this setting. Add an attribute called "Currency Symbol" in store entity. And then put your Currency Symbol in store settings.